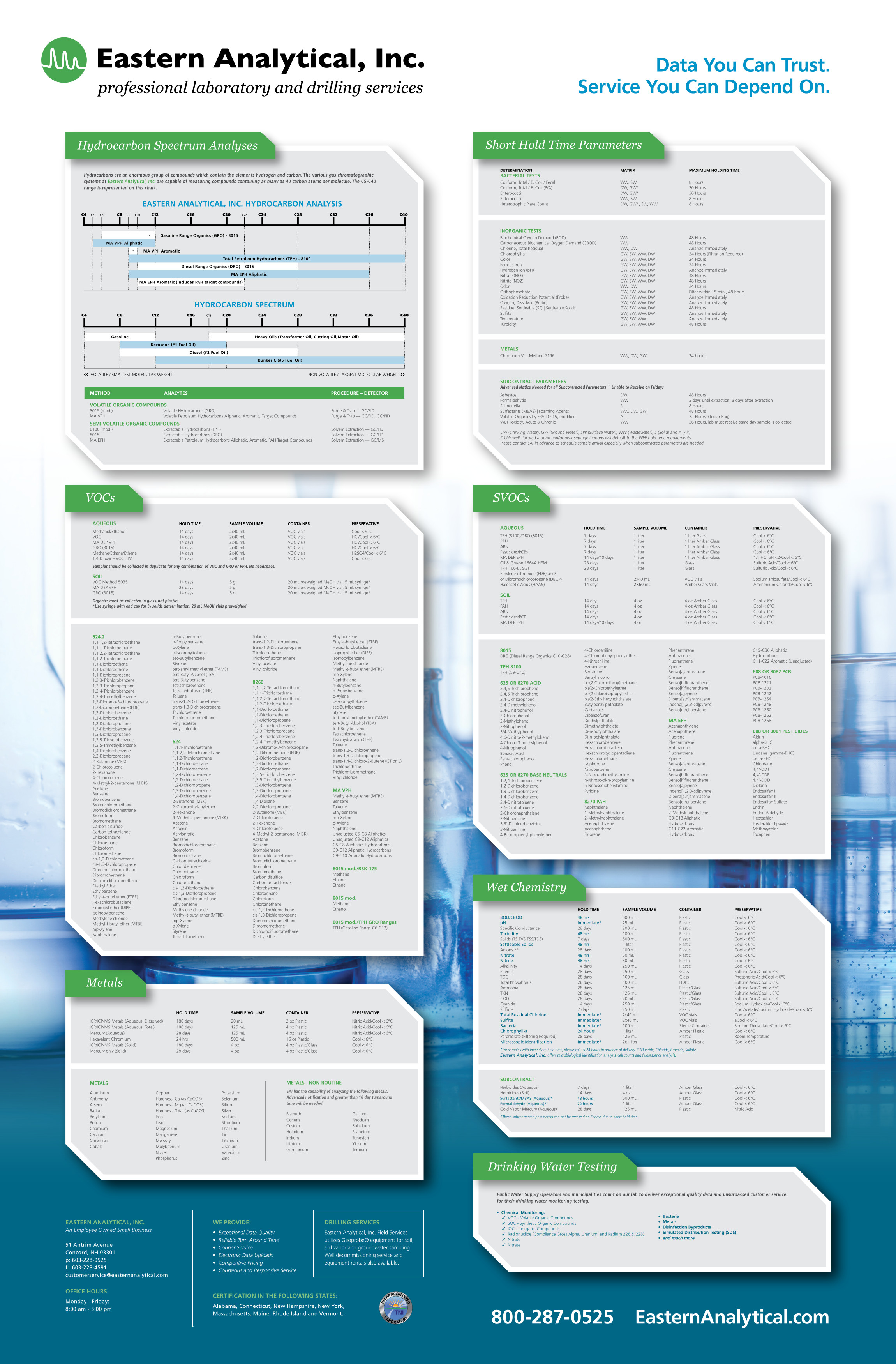 Eastern Analytical, Inc. designed a technical poster with busy environmental professionals in mind. Environmental sample testing information is readily accessible when you need answers fast – and it looks great too!
Poster includes:
VOC and SVOC compound lists for EPA Methods
Sample hold times, container types and preservation
Short hold time parameter chart
Hydrocarbon Spectrum Analyses chart … and more!
Don't delay, contact us to get your poster today!