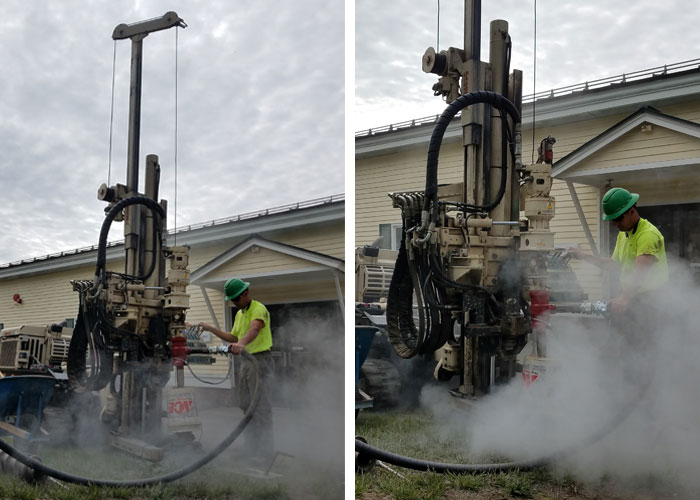 A point of refusal is no match for Eastern Analytical Inc.'s (EAI's) drillers thanks to the addition of our new air hammer capability!
We can now drill to depths of 60 feet for sites that contain known bedrock.
To learn more about our capabilities, schedule your drilling project or obtain pricing, please complete the Drilling Quote form. Email Customer Service or call us at 1-800-287-0525.